Power to the Producer
Bee Potion
The all-natural skincare company that promotes ecology and helps young people.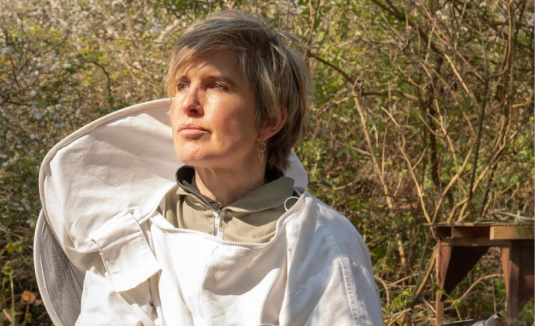 Location

Hastings & the South Coast

Working on

Promoting ecology and helping young people
Katherine O'Brien's hives sit in Hastings, buzzing quietly on England's south coast. She uses the products she collects from her bees to create the Bee Potion range of skincare, adding nothing artificial.
She practises ecological beekeeping, with the welfare of the bees, rather than the honey they yield being uppermost in her mind. It's a sustainable model that also allows the bees to support the plant life around them.
All of the skincare products are also made in Hastings. Katherine believes in low-consumption beauty, so all of her range is suitable for the whole family and many products are multi-purpose.
Why they are different
Katherine knows her bees, which means she knows the best ways of using their products. Take propolis: it's a substance bees use to heal themselves and clean their hives, so when it's but into a foot balm those qualities are great for soothing cracked heels and helping with issues like athletes foot.
Why they are kind
Bee Potion is a not-for-profit company. Any money made from sales of the skincare is put into woodland wellness courses for children and young people from socially disadvantaged backgrounds, giving them tine in nature and an opportunity to learn in a non-traditional way.
All Products