Power to the Producer
Biskut Bar
Reimagining your biscuit tin with premium Indian flavours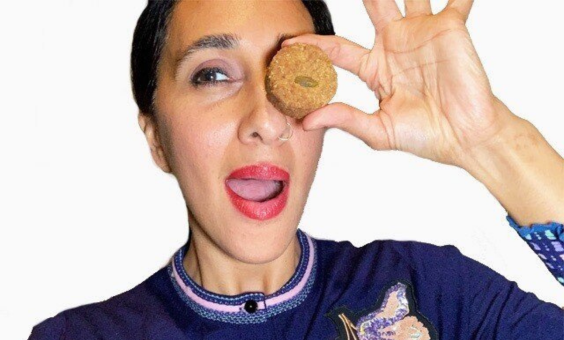 Location

London

Working on

Eco packaging; food waste; supporting South Asian artists
Before launching her range of Indian-influenced biscuits, founder Chandani Kaur Kohli worked for various fashion companies including Marc Jacobs, Theory and Roksanda. Biskut Bar has a proper style pedigree. And Chandani still loves fashion ("throw me an outfit and I'll make it work," she says).
But her desire to do something different led her towards Biskut Bar and marrying South Asian flavours with the English love for biscuits - as someone steeped in both cultures, Chandani wanted to find a way to make them work together "in a premium, organic way".
Biskut isn't just about better biscuits: the company has good ideas baked in. Their packaging is eco-friendly. They are a member of Greenspark, so with every purchase a donation goes to UN-accredited environmental schemes. Each holiday season, from November to January, they also donate to food redistribution charity The Felix Project.
Why they are different:
Placing the social impact to one side for a brief moment, there's a real love for tea here. Pranav initially only wanted to sell loose leaf tea as that was the traditional way to make it. He and everyone else at Nemi recognised the need for high quality tea bags, but it shows the thinking behind the brand.
Why they are kind:
The company don't just employ refugees, they will help with English lessons and legal issues too.
All Products