Power to the Producer
Black Bee Honey
A collective who care about ethical bee keeping and wildflowers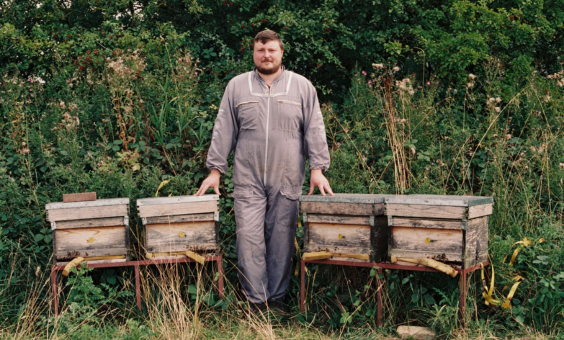 Location

Shepton Mallet, Somerset

Working on

Ethical bee-keeping; carbon neutrality; biodiversity
Appropriately enough for bee keepers, Black Bee Honey are all about the collective. Hive masters Paul Webb and Chris Barnes started the B Corp in 2017, drawing together like-minded bee keepers. Their aim was to create a totally sustainable food business, looking after everyone from bee to consumer along the way.
Every jar of honey is single-origin, so it comes from one specific flower type and takes on distinctive characteristics. The honey is also 100% British, keeping food miles down and helping to ensure a carbon neutral product.
Black Bee want to take a circular approach to honey: they make sure that at least 2% of their profits go towards the creation of wildflower meadows - an important habitat for bees and other pollinating insects and a useful addition to Britain's biodiversity patchwork.
Why they are different:
Every jar is, as they say, "wildly different". The honey is stamped with the name of the bee keeper and the aipiary and the taste will be affected by everything from the local flora, to the weather, to the time of year. All are excellent, so it's worth trusting in the brand and trying something new each time.
Why they are kind:
In addition to the wildflower planting, all Black Bee bee keepers adhere to high, ethical standards when they deal with their hives. Each hive is situated in an area with little or no pesticide use and only natural products are used in the hives themselves. Swarming is prevented by keeping a close eye on the bee population - a Black Bee bee keeper would never clip the queen's wings.
All Products