Power to the Producer
Dalit Goods
Handmade candles and crafts bringing light to some of India's poorest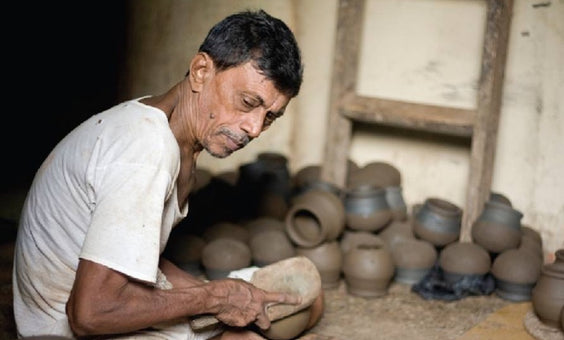 Location

Across India

Working on

Employment for Dalit people & education for children
We think we know about class, living in the UK. But the Indian caste system, in place for over 3000 years, is rigid and leaves many behind. Most in need are the Dalit people, formerly referred to as 'untouchables', who are not even considered to have a caste by the more traditional parts of Indian society.
Dalit Goods, set up in 2010, is the social enterprise arm of charity Life Association. The money raised from the sale of Dalit's goods helps to fund the charity's work. They offer homes and education to some of India's poorest children and are currently doing what they can to help communities shattered by the country's coronavirus crisis.
If you want to support them, then there's also something in it for you. Their products are all handmade, in line with sustainability goals and fair working structures. Their shaving soap turns a fairly dull grooming task into a pleasure. The candles smell incredible and the smallest in the range are a much prettier alternative to tea lights.
So, it might just be a candle to you, but it's a ray of light to someone else.
Why they are different:
Their top-notch clay is sourced in Calcutta, sent across the country to a community of potters in Dahravi, Mumbai, where the clay is shaped and fired into pots. They use natural beeswax for every candle too.
Why they are kind:
Since 1993, Life Association has educated 100s of children, none of whom would have received formal education otherwise. The charity have also distributed over 10,000 food aid packages during the coronavirus crisis.
All Products