Power to the Producer
Fruits of the Forage
Anti-waste foragers picking from the hedgerows of Cheshire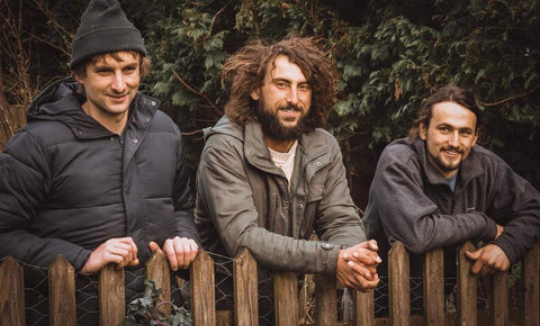 Location

Cheshire

Working on

Preventing food waste, promoting UK food heritage and emphasising seasonality
Fruits of the Forage is run by brothers Fred, Bert and Archie Thorneycroft in Macclesfield. They harvest old orchards and hedgerows, saving fruit that would otherwise have gone to waste by making preserves, cordials and spirits.
Their aim is also to promote the UK's food heritage, stressing seasonality and small-scale production that promotes biodiversity.
They made their first batch of jam in 2014. As of October 2021, they have made 1000 batches of jam. The 1000th batch was a Heritage Plum jam made with Laxton Cropper and Purple Pershore plums.
Why they are different:
The Hedgerow Harvest Jam is a Great Taste award winner, made from damsons, plums and apples from orchards and wild elderberries and blackberries from hedgerows.
Why they are kind:
Since 2017, they have planted 800 fruit trees in schools, farms and communities, providing food, education and the chance to be outdoors and reconnect with nature.
All Products