Power to the Producer
Garvald Makers
Channeling the creativity and skill of adults with learning difficulties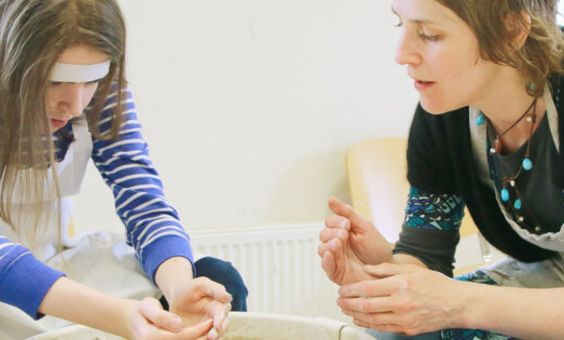 Location

Edinburgh and Midlothian

Working on

Adults with learning disabilities and autism
Garvald is a registered charity, but in our eyes it has more in common with Goldsmiths or the Bauhaus. Everyone who rocks up at Garvald is encouraged to explore different creative disciplines and find the mode of expression that suits them best.
The makers at Garvald could be fashioning ceramics, creating textiles, carving wood. Garvald have several different studios across their area of Scotland. The organisation has been running since 1969 and the sales of members' work contribute a large proportion of the running costs.
In Edinburgh, various Garvald artists have become known and customers will keep an eye out for new work to collect. The organisation doesn't just sell pieces, they have also organised gallery exhibitions. Both strands contribute to a sense of self-discovery and pride in those who create with them.
Why they are different:
The sheer variety of pieces that leave the Garvald studios are what makes them stand out. There are small craft pieces, such as pretty fabric badges, right through to finely woven wool blankets and stand-out ceramic vases.
Why they are kind:
The creators and artists come first. As a charity, commercial concerns are not paramount. We were stocking a range of bobble hats, for example. They were very popular. But their maker had moved on from wool hats, so there were no more to be had. Which is an attitude we fully support. Garvald only push their makers to discover new things about themselves.
All Products