Power to the Producer
Hey Sakina
Illustrating hope with a cheerful palette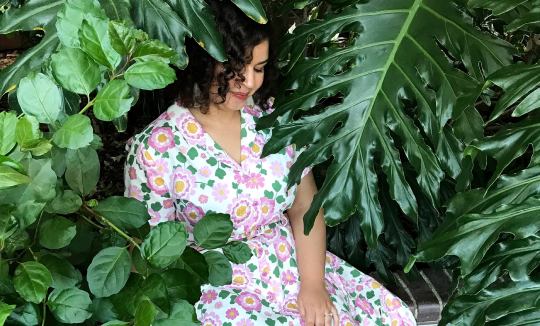 Location

London

Working on

Bright and ethical art that promotes a feminist message
Sakina Saidi is an artist based in London. "My work dives into themes of self-love, gender equality, community, and migration. I see the world through the juxtaposition of my parents' Moroccan culture, my upbringing in France, and my life in London," she says.
Her work is bright and feminine and looks at what it means to be a young woman moving through the world. Sakina proves that political art can come from a place of femininity and that there are many ways of spreading a message.
Sakina is also careful about her supply chain. "It's not okay to put a feminist slogan on a t-shirt made by underpaid, exploited garment workers," she says.
Why they are different
Sakina's work is perfect for a friend who needs a boost. The colours in her work glow and the slogans remind us that "you always had it in you" and that "rest is a radical act". These are carefully crafted drawings that you won't find replicated everywhere you turn.
Why they are kind
A percentage of every sale is donated to L'Association Errahma des Handicapées Azilal, a charity that works with girls and young women with disabilities in the High Atlas Mountains.
All Products