Power to the Producer
Luminary Bakery
Brilliant baked goods helping women to build new lives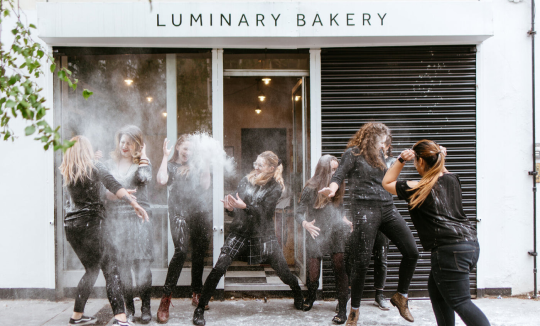 Location

North London

Working on

Helping women who have suffered to build new lives
The Luminary Bakery is on a quiet residential street in North London, but every morning a queue builds up with customers collecting bread and cakes or stopping to eat at one of their small outside tables. It's worth the visit, as everything they make is delicious.
But not everyone can visit, so we've teamed up with them to supply you with some of their range (the items we know will stand up to being posted without losing any of their brilliance).
The quality of their baking isn't the only reason Luminary shines. They're a social enterprise who help women who are already at a disadvantage - through domestic violence, poverty, trafficking and honour-based violence - teaching these women skills, creating jobs and helping them to build new lives.
Why they are different:
These are handmade cakes made with care. Their range of Letterbox Brownies goes far beyond the standard chocolate, with variations that include salted caramel and white chocolate and raspberry. They also do some of the best vegan baking we've ever encountered.
Why they are kind:
"Luminary is more than a bakery, it's a community and a sign of hope for so many," says CEO and founder Alice Williams. They work with women who are coping with multiple social and economic disadvantages. The bakery, they say, is a safe space - they don't just offer practical help through training and employment, they also give support and build confidence.
All Products