Power to the Producer
NEMI Teas
The premium tea that helps refugees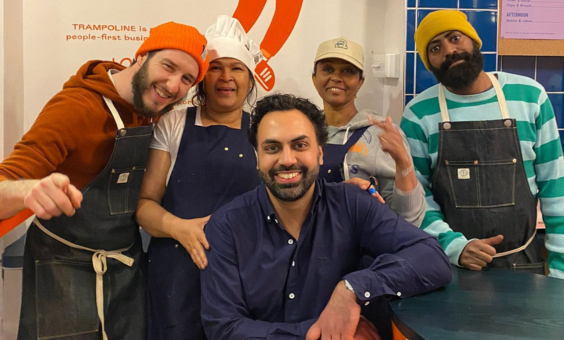 Location

London

Working on

Training and employment for refugees; plastic reduction
NEMI Teas is the brainchild of Pranav Chopra. He wanted his teas to be the best in the business in multiple different ways, starting with the company's employees. NEMI Teas makes a point of hiring refugees, providing employment, training and support, and demonstrating to other businesses that there should be no barriers to employing displaced people.
NEMI also want to ensure they behave well on a global scale. They work with organic tea growers, meaning you get to drink organic tea and the farmers can work without pesticides. NEMI Tea also pay Fair Trade Prices.
They're committed to being plastic-free too. Their tea bags are all biodegradable, made of a mesh filter derived from sugarcane. And their wrapping is made from a material called NatureFlex, a cellulose-based product that is compostable and marine degradable.
Why they are different:
Placing the social impact to one side for a brief moment, there's a real love for tea here. Pranav initially only wanted to sell loose leaf tea as that was the traditional way to make it. He and everyone else at Nemi recognised the need for high quality tea bags, but it shows the thinking behind the brand.
Why they are kind:
The company don't just employ refugees, they will help with English lessons and legal issues too.
All Products