Power to the Producer
Nila House
Using traditional techniques to make homewares for the modern world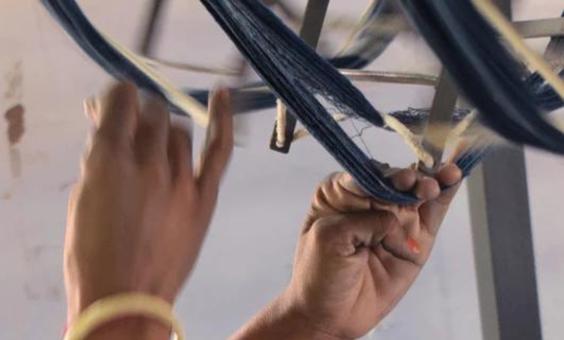 Location

Jaipur

Working on

Enabling craftspeople in India to use their skills by providing tools
Based in Jaipur, India, Nila House works with communities of craftspeople who were unable to use their incredible skills because they lacked tools and were unable to access people who wanted to buy their products. Nila, founded in 2019 by Carole Bamford, creates the opportunity for artisans to keep their skills alive.
Nila means blue in the classical Indian language Sanskrit and many of the makers use traditional natural indigo in many of their products. Other dyes are also based on natural products. This means their work is slower, but more sustainable and there's no pollution from chemical run-off.
Although they are based in Jaipur - the site of their amazingly good-looking shop - they work with handloom weavers from all over India who provide Nila with fine muslins, crisp cottons and soft natural linen.
Why they are different
The quality of their products has stunned us, from the deep, deep blue - almost black - of the darkest triple-dipped tablecloth, to the incredible feel of the handwoven linen. Nila House's commitment to natural colouring also means there's no chemical residue from dye on the finished products, making their sweet elephant toys especially baby-friendly.
Why they are kind
They have created an ethical link in the supply chain. Communities can retain and use the skills they've honed over generations, rather than having to go for cheap, quick fixes that create pollution. Makers can earn a decent living and their knowledge of sustainable production processes stays in the world.
All Products