Power to the Producer
Ocean Bottle
 The small water bottle making a big difference to oceans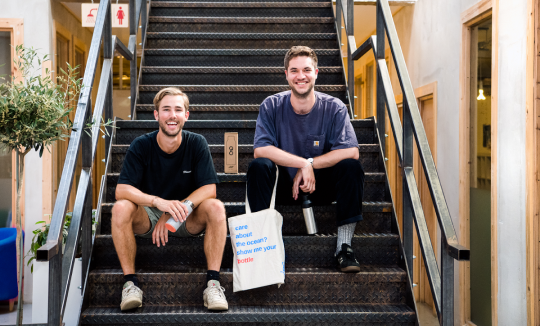 Location

North London

Working on

Creating reusable bottles and working with charities that help costal communities to clear plastic
Ocean Bottle was founded in 2018, with just 500 backers promising to buy bottles in advance. Then there were 10,000 backers. Then they were sending bottles to Hannover to supply Ed Sheeran and his crew as they started a tour.
They are a team after our own hearts. At Different Kind, we like to say we're ethical as hell. Ocean Bottle believes in 'no-bullshit sustainability'. Nothing they do is just for show. This is a no greenwashing zone.
Every one of their bottles is obviously reusable, but the gang also uses recycled plastic in their manufacturing process and they also partner with the charity Plastic Bank who, in turn, work with coastal communities to clear plastic.
Why they are different:
Ocean Bottles are high-spec bits of kit. They keep drinks hot and cold, are vacuum-sealed and have a two-year warranty.
Why they are kind:
Well, here's what they say: "We believe in a defined impact per product, for the sale of every bottle, we contribute directly to Plastic Bank who ensure 11.4kg of plastic, equivalent of over 1000 plastic bottles will always be collected."
All Products