Power to the Producer
PastryMade
A small, family-run business in Poland supporting their neighbours in Ukraine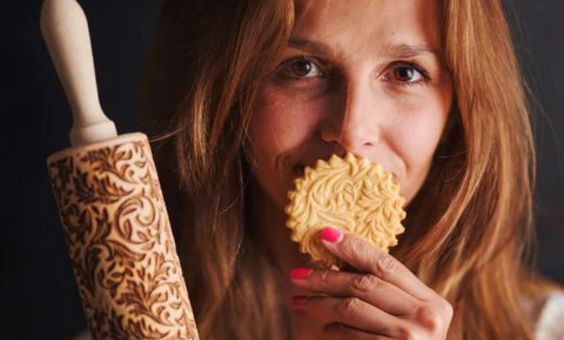 Location

Warsaw, Poland

Working on

Supporting those affected by the war in Ukraine
PastryMade grew out of an idea Karolina Zielinska has when she was making a birthday cake for her small daughter. She and her husband used a laser to emboss a rolling pin with their daughter's name and a pattern of hearts.
The cake was a huge success and Karolina, who still bakes every day, wondered if their idea could be something bigger. They started taking orders from family and friends…
They now supply their pins, along with other baking supplies, to people across the world. It is a surprise, says Karolina, how far this "homely and modest idea" has taken them.
Why they are different:
It's a unique idea, executed well. Each pin is handmade using a laser and the highest quality beech wood. They are easy to clean and add an amazingly professional touch to homebaking and crafts.
Why they are kind:
PastryMade joined with Different Kind to bring their Stand For Ukraine rolling pin to the UK. For every pin we sell, £5 will be donated to the charity Cook For Ukraine. Additionally, PastryMade have "a continuous goal to hire more Ukrainian friends within our community and to provide ongoing assistance too". They "hope and believe peace will flourish like a sunflower".
All Products