Power to the Producer
Pirrip Press
A design studio and printing press committed to reducing waste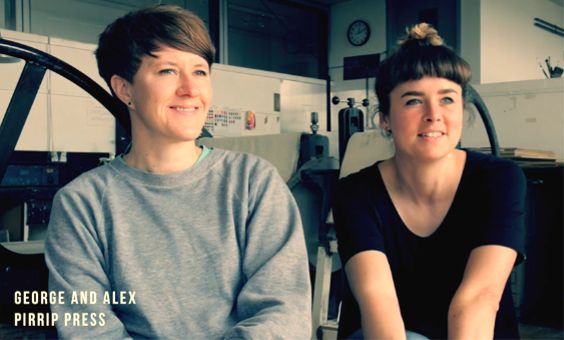 Location

Bristol, south west England

Working on

Low impact printing and waste
Pirrip are an illustration, design and printing studio. We love their designs, their style is both bold and thoughtful (which, co-incidentally, is how we'd like Different Kind to appear).
The studio was founded in 2012 by Alex Higlett and Georgina Hounsome. They wanted to run a studio where every item had a tale behind it. "We like to tell stories, and know that things have more authenticity if there's research, thought and a narrative of some kind," they say.
They strive to make all of their products as ethical as possible. They always use recycled paper and card and choose water-based inks. When they print of t-shirts they source them from trusted, ethicial suppliers.
Why they are different:
You won't see another card like your card. All Pirrip's designs are produced in small batches or exclusively for particular outlets. Our lioness card is a Different Kind one-off.
Why they are kind:
Their commitment to lowering their environmental impact goes far beyond their choice of materials. Each Christmas Pirrip make a range of Christmas cards. The cards are sold to aid their local food bank and made from the left over inks and papers in the Pirrip studio.
All Products