Power to the Producer
Refuge Chocolate
Drink hot chocolate, support freedom for trafficked women.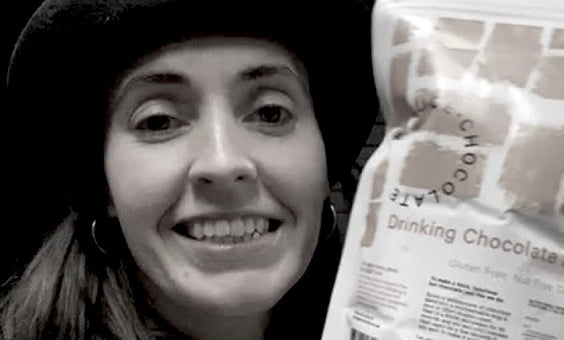 Location

Belfast

Working on

Alleviating the impact of human trafficking
If you love hot chocolate, you probably have a vision of the ideal cup in your head.Thick, but still drinkable, sweetened or spiced to your own perfect preference, smooth and warm with tiny bubbles on the surface and a smell that makes your synapses flutter.
Then you order one and end up with a tepid and clumpy cup of just-add-water instant mix.
Tara Mullan was very regularly disappointed in this way, until, on holiday in Andorra, she hit the jackpot. "It was more like melted chocolate than the expensive dishwater I was often served in cafes."
The holiday ended and the perfect hot chocolate melted into the back of her mind. Back in Belfast, Tara sent time as a volunteer for a human trafficking charity. Flourish NI support individuals to cope with trauma and take back control of their own lives. "It really does happen," she says. "I've seen the faces, heard the stories." Tara was concerned about funding and then, one day, "the name Refuge and hot chocolate dropped into my head."
"I started experimenting with recipes I'd read about and ones I'd made up." She used her friends as tasters and eventually hit on the best version. "It's still the recipe we use today."
Why they are different:
Since opening in 2017, Refuge have won four Taste of Ireland awards and expanded into brownie mixes, caramel marshmallows, chocolate spread and chocolate coffee, with a whole range of vegan-friendly products too. They also do milkshakes, although, as Tara says on Instagram "boys, do not take this as a sign to come to my yard."
Why they are kind:
The support Refuge gives Flourish NI has been even more important since the start of the pandemic, with many service users left destitute with Flourish as their only lifeline. In 2020, Refuge was able to supply the charity with £3000. Her customers, Tara says, change lives and are "loved and appreciated beyond measure".
Eventually, Tara hit on the best version. "It's still the recipe we use today."
All Products