Power to the Producer
Shetland Soap Company
Employing people with autism and learning disabilities to produce handmade toiletries and skincare from the beautiful Scottish islands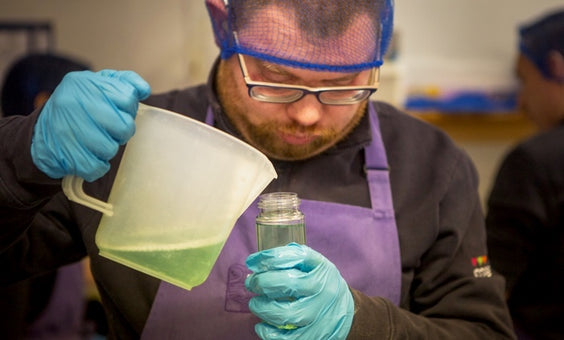 Location

Shetland

Working on

Opportunity for adults with autism and learning disabilities

They're surrounded by some of the best scenery in the UK and are only 600 miles south of the Arctic circle. It's certainly an inspiration, from the line drawn waves on the packaging to fragrances with names like Heather and Norseman.
Everything used in Shetland Soap's range is ethically and sustainably sourced, and free from animal ingredients, parabens and sodium laurel sulphate.

"We believe that everyone, regardless of disability should have the right to work," say Shetland Soaps.
All Products