Power to the Producer
SilaiWali
 Dolls with personality, made with love by Afghan refugee women in India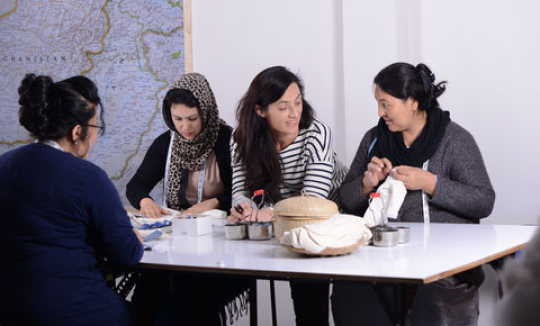 Location

New Delhi, India

Working on

Supporting Afghan women in India by helping them rebuild their lives through doll making
SilaiWali are a social enterprise based in New Delhi, India. Their workers are all refugees, Afghan women who have fled to India. Their work at SilaiWali helps them to rebuild their lives.
Every doll is made from fabric that would otherwise be wasted, scraps from India's garment industry, and hand-stitched together, making every one unique.
The organisation was set up in 2018 by two designers, Iris Strill from France, and her husband Bishwadeep Moitra from India. The studio also produces limited runs of home decor and decorations for festivals.
Why they are different:
These dolls are so charming and come in a variety of skin tones and different traditional dress. Plus, the box your SilaiWali doll comes in is also kitted out for her to use as a bed.
Why they are kind:
The work provided by SilaiWali is paid and stable. Each weekday, 12 women work from 9am until 5pm."Every stitch is a stitch for freedom," they say.
All Products