Power to the Producer
UP-UP
The world's first human-first chocolate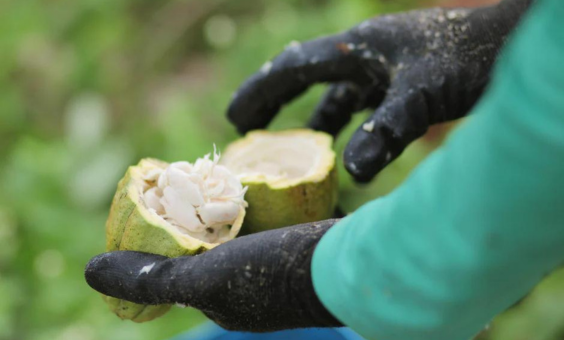 Location

South Queensferry, West Lothian

Working on

Slave labour, child labour, campaigning and awareness
UP-UP are based around an idea that easy to explain, but surprisingly hard to implement: they can guarantee that all of the chocolate they produce is made without using enslaved people and without child labour.
In order to make this guarantee, they've cut out several layers of the standard chocolate supply chain and, instead, work directly with a plantation and a processing plant in Colombia. The fact that the chocolate is processed in Colombia - as opposed to Belgium or Switzerland - means more money stays in the product's country of origin.
UP-UP don't want you to just take their word for it. They work with an independent NGO, slavefreetrade, who visit production sites, speak to workers and provide their own rigorous assessment of working conditions.
Why they are different:
This focus on the supply chain also has an effect on the product. All of UP-UP's chocolate is single-estate, meaning that the beans are all grown on the same plantation and retain a distinct taste and character.
Why they are kind:
The people who produce UP-UP's cocoa are employees, not small holders. That means they are paid a fair wage and get paid time off for holidays and sick days.
All Products