Power to the Producer
Volcano Coffee
Suppliers of high-quality coffee to high-quality restaurants - and now to Different Kind. Their Crisis blend was created to support the homelessness charity of the same name.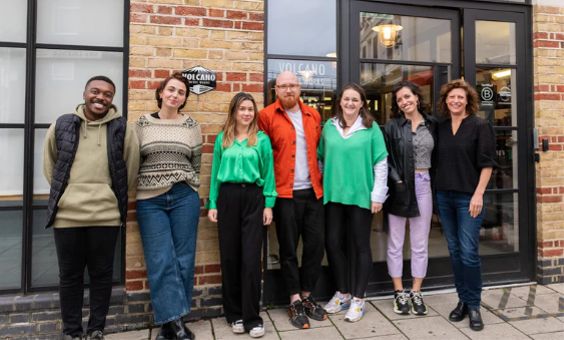 Location

Brixton and West Norwood, South London

Working on

Homelessness
Volcano Coffee didn't erupt on to the scene; they started small with founder Kurt Stewart selling his cups of his espresso blend from a South London footpath. A chef and a New Zealander, with a zeal for coffee typical of modern Antipodeans, Kurt just wanted to share his love for the good stuff.
They are committed to buying the best beans they can, rather than the cheapest, and state that they pay their suppliers more than established fairtrade prices. They were also one of the first coffee businesses in the UK to become a B Corp.
Now Volcano has a roastery, a cafe and a team of 30. They supply The River Cafe, Claridges and independent cafes across the UK. Kurt, however, still roasts the first batch of beans every morning.
Why they are different:
The difference is in the taste. Volcano Coffee's years of experience and the expertise of all of their staff shine through in every cup. They scour the world for quality arabica beans and roast them in small batches.
Why they are kind:
We have chosen to stock Volcano's Crisis Coffee, a blend they describe as having notes of stone fruits, hazelnuts and clove. It's called Crisis Coffee because 15% of every sale goes directly to Crisis Charity, the UK national charity for people experiencing homelessness.
All Products